Rev. Mark LaRocca-Pitts PhD BCC
President
Executive Committee Member
Mark LaRocca-Pitts served as a professional chaplain for nearly 20 years in community outreach, acute care, and hospice settings. He currently serves as Pastor in Charge at a United Methodist Church outside of Atlanta, GA. He has been BCCI board certified since 2006 and is ordained by the United Methodist Church. He has served in various leadership roles with APC, including state representative of Georgia, chair of the History Committee, chair of the Communications Committee, on the Quality in Chaplaincy Care Committee, and on the task forces for Standards of Practice in Acute Care, in Long-Term Care, and the Integrated Standards of Practice. He currently serves on the Board of Directors for APC. Mark received his BA and MA in Religious Studies from Indiana University, his MDiv from Harvard Divinity School, and his PhD from Harvard University. He is past president of the Georgia Society for Healthcare Chaplains and founder/host of Death Café Atlanta.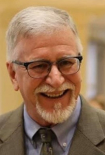 ---
Rev. Inetta Reddell MBE MACS MDiv BCC
President-Elect
Executive Committee Member
Rev. Inetta Reddell has been a Board Certified Chaplain since 2013 and is endorsed by the Cooperative Baptist Fellowship. She has served on several boards including the Board of Directors for Kairos International Prison and the Chamber of Commerce Board of Directors at Deerfield, Riverwood, and Bannockburn (DBR) as well as served on their Executive Board of Directors. Inetta has a MDiv and MBE (Masters of Bioethics) and Masters of Christian Studies with emphasis in Pastoral Counseling and was ordained at Second Baptist Church. She is currently working at UMC (University Medical Center) Health System in Lubbock, TX since 2013. Inetta also currently serves as senior pastor for First United Methodist Church of Sudan. Prior to serving on the APC Board of Directors, Inetta was APC State Representative for North Texas State.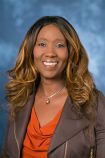 ---
Douglas Stewart MDiv BCC MSME
Treasurer
Executive Committee Member
Douglas Stewart MDiv BCC MSME is the Chief Chaplain of Memorial Regional Health System (MRHS) in Belleville, Illinois. MRHS is a part of BJC Health of St. Louis, Missouri. Rev. Stewart has served as Chief Chaplain since 2016. He also has responsibilities for Community Benefit and Ethics. Prior to his current position, Rev. Stewart was Director of Innovation and Lean at St. Elizabeth's Hospital, where he developed the lean initiatives, quality improvement and Spiritual Care Services for the hospital and Southern Illinois Region of HSHS. Rev. Stewart was on the St. Elizabeth's hospital administrative team as well. Rev. Stewart has served 12 years as an adjunct faculty in Philosophy at Southwestern Illinois College teaching Philosophy, Ethics and developed a bioethics program. He has a Master's in Divinity, a Master's in Mechanical Engineering with a specialty in fracture mechanics from Southern Methodist University, and Bachelor of Science in Mechanical Engineering from Missouri University of Science and Technology. Rev. Stewart is an ordained Elder in the Illinois Great Rivers Annual Conference of the United Methodist Church and is endorsed by the United Methodist Higher Education as a chaplain. He has been married for 27 years and has two children. In his free time, Rev. Stewart has served in scouting at the local, council, and national level, his local church, and enjoys ham radio and cycling.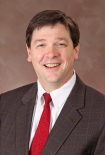 ---
Tanya Willis-Robinson MDiv BCC
Secretary
Executive Committee Member
Tanya Willis-Robinson MDiv BCC serves as the Director of Spiritual Care and Chaplaincy at IU Health and is a licensed Evangelist in the Church of God in Christ. She received her commissioning as a Chaplain in the COGIC in December 2016. Tanya serves patients and their families in the Sickle Cell and Bone Marrow Transplant Clinics and the Surgical Intensive Care Unit. Tanya has served in the Navy and Air Force and is a proud veteran. She is passionate about fostering relationships with everyone and will stop to greet the EVS worker, the Dietitian, and the Maintenance Team. Tanya believes in Teamwork and shows this through her collaborative conversations with Physicians, Techs, Spiritual Care Colleagues, CPE Students and Educators. BCCI board certified since April 2017, Tanya has served the chaplaincy profession as Region 4 Area Chair, in Advocacy for Colleagues and Students of the AHC, and is a member of the BCCI Commission on Certification.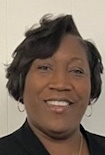 ---
Rev. Stacy Auld MDiv BCC
BCCI Representative
Executive Committee Member
Stacy L. Auld serves as the System Director of Spiritual Care and Values Integration at Houston Methodist. She began her chaplaincy career at Houston Methodist as a CPE resident in 2009, served as a clinical chaplain for 5 years, the director for the medical center location for 7 years, and now as system director, supporting spiritual care initiatives for all eight hospitals. Stacy has been BCCI board certified since 2011. She has served in various leadership roles with APC, currently serving as a board member and the Chair of the Commission on Certification for BCCI. Stacy is an ordained elder in the United Methodist Church and serves on the Clergy Leadership Formation team in the Texas Annual Conference of the UMC. Stacy earned an BS in Accounting and Management from Texas A&M University in 1997 and an MDiv from Duke Divinity School in 2007. In May of 2022, Stacy completed the Spiritual Care Management and Leadership Certificate through Transforming Chaplaincy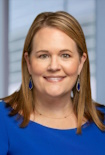 ---
Rev. Gwynneth A. Livesay M Div BCC
Director
Gwynneth Livesay, has served as Staff Chaplain at North Central Baptist Hospital since 2011. She received her MDiv from Austin Presbyterian Theological Seminary in May of 1996. After graduating from seminary, she continued her training with two years of Clinical Pastoral Education in the Texas Rio Grande Valley. She began her full time Chaplain work at a Level One Trauma Center in Minneapolis, Minnesota where she served for 7.5 years as the evening Chaplain in the ED as well as the Chaplain assigned to care for the county Paramedics and EMT's. In 2005, she moved back to Texas with her family to serve in the Methodist System in San Antonio where she covered a variety of units at Main Methodist and then was promoted to Manager of Pastoral Care for Methodist Specialty and Transplant.
Gwynneth became a Board Certified Chaplain with BCCI in 2001. She has served in numerous leadership rolls over her tenure as a member including in local Leadership as State Representative for South Texas Area, Education Representative for South Texas, Area 9 Certification Chair, and BCCI Commission for Certification. Gwynneth was raised in the US Army (AKA Military Brat) and considers herself a 3rd culture person because of the great diversity of people and cultures she encountered in that life. She is bilingual in Spanish and English.
Gwynneth loves her family. She has her daughter Olivia who is 20 and preparing to launch, as well as her two other "children" that she gained through international exchange student programs who fortunately also live in San Antonio with their families. She has one grandson Nikola. A fun fact is that she is the daughter of a caveman. Contact her and ask the about the story, it is amazing!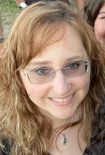 ---
Rev. Dr. Janet R. McCormack DMin BCC
Director
Dr. Jan McCormack serves as ACPE Educator and Center Director for the Denver Seminary CPE Center, Chair of Chaplaincy and Pastoral Counseling Programs, and Associate faculty at Denver Seminary. She is a Board Certified Chaplain with the Association of Professional Chaplains (APC); an Association for Clinical Pastoral Education Certified Educator; a Pastoral Counseling Educator with the former American Association of Pastoral Counselors; Military Chaplains Association (MCA) Director of Research; Marsh Center for Chaplain Studies board member; and Chaplaincy Innovation Lab advisor. She has been a board member for ACPE, APC, and the MCA.
Dr. McCormack's DMin. degree is in Executive Leadership from Denver Seminary; her MDiv. Degree from Southeastern Baptist Theological Seminary; and a BA degree in Social Work from Lock Haven University. The American Baptist Churches-UASA. ordained Rev. McCormack in 1978. She serves as the chair of the ABC-USA Endorsement Committee.
Chaplain Jan retired as an Air Force Chaplain with 22 years' experience pastoring in five states and three foreign countries. Jan has further experience as a hospital, police, prison, crisis and disaster, institutional, NASCAR and drag racing chaplain. Her counseling expertise is as a brief therapist and in crisis, trauma, and disaster work. She holds the National Citizen Award for 2021 from the MCA.
Jan served as consultant to the USA Chaplaincy on mentoring, as a subject matter expert to the USN Chaplaincy on Institutional Excellence and on the USAF Chief of the Chaplains Service's Leaving a Legacy mentoring team. She taught in the Billy Graham Association's "His Presence in Crisis" program. She has deployed as a chaplain and crisis interventionist, CISM team member, and Crisis and Trauma Instructor in the US, South Korea, Turkey, Cuba, Indonesia, and Guatemala. Dr. McCormack is a frequent presenter at professional organizations and seminars and has contributed articles on chaplaincy and counseling topics to several journals. She co-authored the book, The Work of the Chaplain. Her second book, Prayers beyond the Sanctuary: Representing the Holy in a Multifaith World is in progress.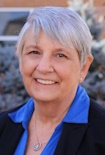 ---
Shay Montgomery Greene MDiv BCC
Director
Shay Montgomery Greene is the Director of Pastoral Care at UNC Hospitals in Chapel Hill, NC. She was ordained in 1993 and is endorsed by the Cooperative Baptist Fellowship. Shay became an active APC member and a BCCI board certified chaplain in 1997. She began her chaplaincy training at Baylor University Medical Center in Dallas, Texas followed by two CPE residencies at Duke University Medical Center and UNC Hospitals in North Carolina. Her area of ministry has been focused in large academic medical centers with a specialization in Pediatrics. She served 12 years as a Pediatric Chaplain at UNC Hospitals before moving into her current role of 13 years as the Director of Pastoral Care. She also serves as an adjunct instructor for the UNC School of Medicine's RICE program. Shay received a Master of Divinity from Southwestern Baptist Theological Seminary and a B.A in Religion with a Biology minor from Converse College. As a professional chaplain, she has served APC as member of the Nominating Committee and the Professional Ethics Commission. She previously served on the annual conference workshop committee. Shay is married with three adult children and in her free time, she can be found jet skiing on her favorite lakes. She enjoys sports, crafting, movies and entertaining friends and family.

---
Larry Penix MDiv BCC
Director
Larry Penix is a board-certified chaplain, specializing in healthcare chaplaincy and pastoral ministry. He currently serves as the Director of Chaplain Services at Pikeville Medical Center in Pikeville, Kentucky, a position he has held since 2014. In this role, he plays an integral part in multiple committees, including ethics, workplace violence, and safety influencers.
Larry is an active participant in the Board of Chaplaincy Certification, Inc. (BCCI), where he has contributed to board certification committees. He is also a dedicated member of the Global Methodist Church, currently serving on the endorsement committee.
Larry has a Master's in Divinity from Asbury Theological Seminary. He has a rich history of pastoral ministry, having served churches in Ohio, Kentucky, and West Virginia, accumulating many years of experience. Presently, he is the Pastor of Salem Gospel Fellowship, a position he has held for over a decade.
Larry is passionate about community engagement and has previously served as the president of the Pikeville/Pike County ministerial association, where he facilitated interfaith collaboration and community outreach efforts.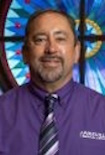 ---
The Rev. John V.P.R. Ponnala MA BD BCC
Director
The Rev. John Ponnala is presently serving as the Family Advocate Program Coordinator and Surgery Chaplain at Johns Hopkins Hospital, Baltimore, MD, and he has been serving at Johns Hopkins since 2005 in various positions. As a chaplain at Hopkins, he has engaged in serving with the victims of inner-city gun violence, families that are facing trauma and loss of loved ones in the East Baltimore Community. John has been BCCI board certified since 2008 and he has served in various roles with APC, and currently serves as the area certification chair and is a member of the commission. Rev. Ponnala is an ordained minister and is a rostered leader of Evangelical Lutheran Church in America (ELCA). In the larger church, he has vast experience in serving church and ministry not only in denominational settings but also in ecumenical organizations. Prior to Chaplaincy, he worked with the National Council of Churches in India as well as served as the Director of ICT schools, giving theological training to the lay leaders. He is actively engaged through Lutheran Church and Non-Governmental Organizations, who is passionate about social advocacy for justice and human rights of the Dalit/Untouchable community in India. John earned his Master of Arts Degree from Nagarjuna University, and graduate level theological degree, equivalent to M.Div. from Serampore University. He also holds a diploma in ecumenical studies from the Bossey Ecumenical Institute of the World Council of Churches, Geneva, Switzerland.

---
The Rev. Debra Slade MDiv BCC
Director
The Rev. Debra Slade is the Senior Director of Spiritual Care and Clinical Pastoral Education at Nuvance Health, serving Norwalk and Danbury Hospitals in Connecticut, and Vassar Brothers Medical Center in New York. She has been a Board Certified Chaplain with the Association of Professional Chaplains since 2008, and a Certified Educator with the Association of Clinical Pastoral Education since 2015. Her chaplain specialties are in pediatrics and geriatrics, and she has ministered as a volunteer chaplain at the Bedford Hills Correctional Facility in Bedford, New York since 2002. Debra is an Episcopal Priest and serves as the Vicar of St. Francis Episcopal Church in Stamford, Connecticut. She has a Master of Divinity from Yale Divinity School, a law degree from Magdalen College, Oxford University where she studied as a Rhodes Scholar, and a Master of Arts from the University of Manitoba. Debra is currently serving her second term as an Accreditation Commissioner with the Association of Clinical Pastoral Education. In 2019, Debra received the Pillar of the Faith Community award in Norwalk, Connecticut. Prior to her vocation in ministry, Debra worked as a not-for-profit leader for two national organizations helping to gain legitimacy for the disease interstitial cystitis and women's urologic health. Before that she taught law at the University of Chicago and Columbia University. Debra has worked in not-for-profits for over 35 years, most recently serving as the President of the Southwest Connecticut Regional Mental Health Board. Debra is married with two adult daughters and lives in Ridgefield, Connecticut.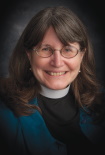 ---
Walter Spears DMin BCC
Director
Walter Spears has been a Board Certified Chaplain since 2001 and is endorsed by the Christian Church DOC. A native of Knoxville, TN, he attended Morehouse College in Atlanta, GA and earned MDiv and DMin degrees from Memphis Theological Seminary. Early in his career, Walter was Manager of Pastoral Care, Guest Services and Volunteer Services at Regional One Health. He also served as a pediatric chaplain St. Jude Children's Research Hospital where he supported patients associated with the oncology and HIV clinics.
Before serving on this board, Walter has been an active part of serval roles within the Association of Professional Chaplains. Likewise, he is involved in service work within his local community. He presently lives in Memphis, TN where he and his wife of 30 years raised their daughter. He is currently a Chaplain Manager within the Methodist LeBonheur Healthcare system.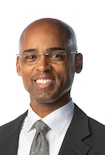 ---
Rev. Alice Tremaine. MDiv BCC
Director
Alice Tremaine is an Advance Care Planning Coordinator for Baptist Health System in Kentucky. With over 15 years of experience as a healthcare chaplain, Alice previously served as a hospice chaplain with Bluegrass Care Navigators, and as the Chaplain Manager and Palliative Care chaplain with Baptist Health Corbin. She is BCCI certified since 2012, and is a certified Advance Care Planning Organizational Faculty with Respecting Choices®. Alice has previously served APC as the education subcommittee chair for the 2019 Conference, and as the Continuing Education chair for the state of Kentucky. A native of Brazil, Alice earned a Master of Divinity from Mercer University and a Bachelor of Arts degree in Religion and Philosophy from the University of the Cumberlands. She is currently working toward a Master of Studies in Law from Wake Forest University. Alice is an ordained Baptist minister and endorsed by the Cooperative Baptist Fellowship. She lives with her husband and their two young sons in Corbin, KY.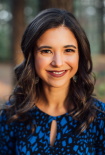 ---
Patricia F. Appelhans JD
Ex-officio Member
Chief Executive Officer
Patricia F. Appelhans JD is the CEO of the Association of Professional Chaplains (APC). Pat has been with APC since 2009. As CEO of APC, Pat works closely with APC leadership teams, its pastoral cognate groups, as well as organizational leaders in allied health and human services organizations. Prior to serving as CEO of APC, Pat was director at SmithBucklin Corporation, an association management company serving as executive director to several non profits. Pat has many years experience as a non profit professional serving in trade, professional and service organizations. Pat is also a licensed attorney and served as counsel for several non profits. Pat has been an active volunteer in other non profits such as Association Forum and served as their Chairman of the Board. Pat was the recipient of the John C. Thiel Distinguished Service Award from Association Forum. She was also Chairman of the Greater Chicago Girl Scout Alliance and Rotarian of the Year at the Elgin Rotary International Club. Pat currently serves as secretary of COMISS and on the National Advisory Board of CSU Institute for Palliative Care. Pat earned her B.A. from University of Illinois Chicago and her J.D. from Northern Illinois University. She is admitted to practice in the state of Illinois.